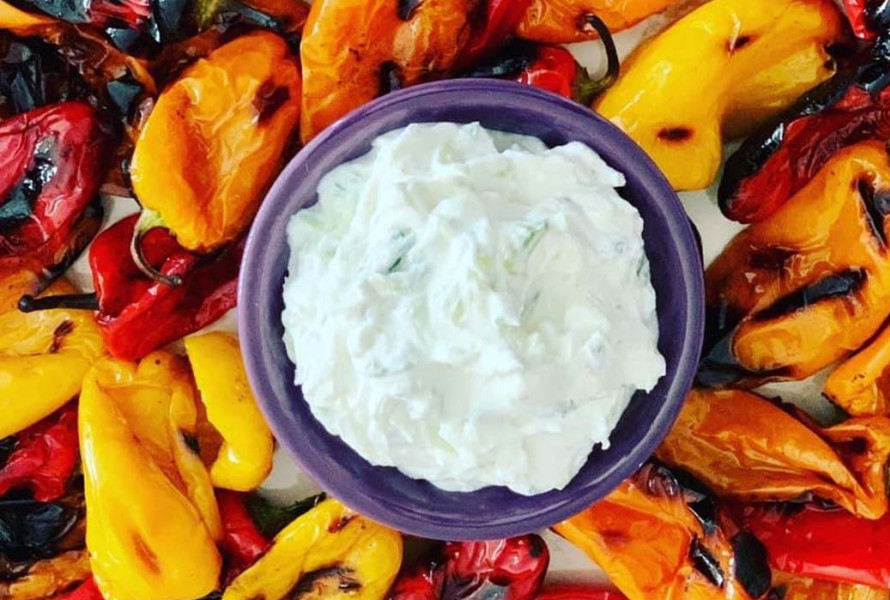 Not Your Ordinary Plain Experience!
January 10, 2022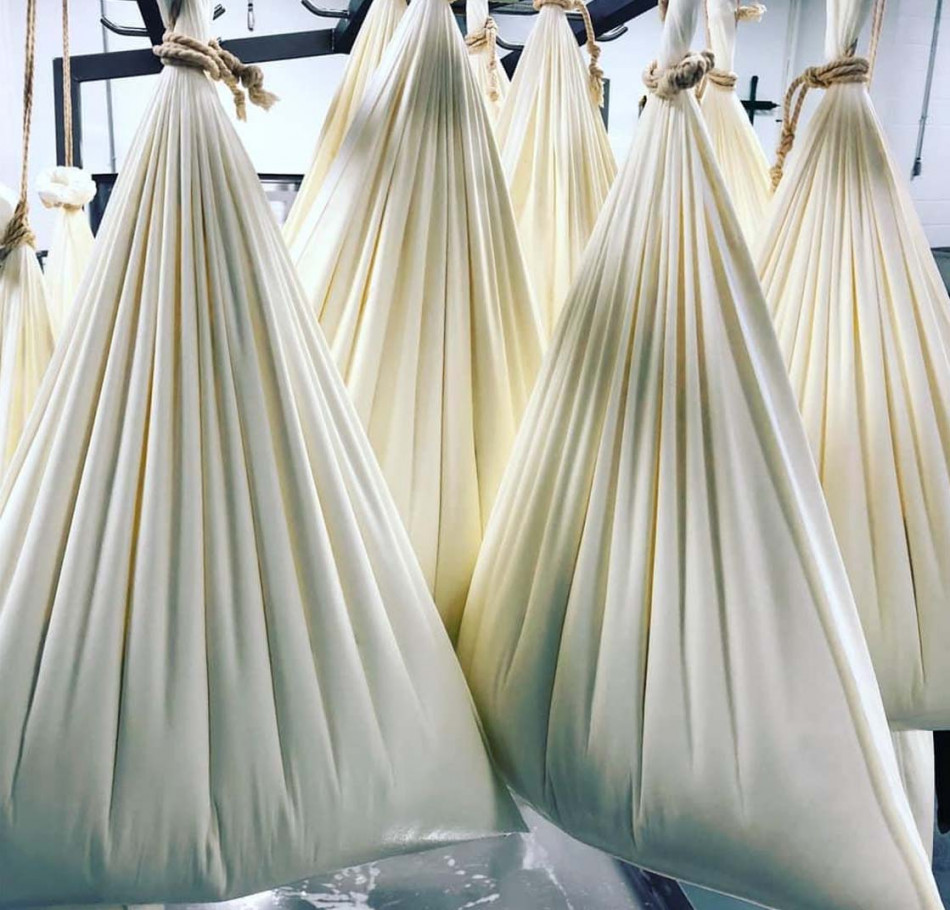 Whole milk plain yogurt is where it all started for the Greek yogurt market as well as for Stani.
We have memories of our grandmothers making a huge bowl of yogurt from our own farm fresh milk, eating it as a snack or a side with dinner. And when recipes called for a thicker texture, the yogurt would be strained over a bowl using cheesecloth – the beginnings of Greek style yogurt!
Stani maintains this same Greek style approach because we believe the texture is like no other. We make the yogurt and then strain it overnight in "curd bags", a larger cheesecloth bag, allowing the whey or natural water found in milk to be removed leaving a thick indulgent like texture. No milk powders or anything artificial is added to make it as thick as it is. Nor is special equipment used to remove the whey. The yogurt strains naturally and the result is like no other – just like our grandmother or "giagia" used to make, if not better, but we will never tell….
Stani's whole milk plain yogurt is also smooth tasting, not tangy as many plain yogurts can be. You can enjoy eating spoonful after spoonful without adding any toppings. It is definitely not your ordinary plain experience! We use it as a topping for baked potatoes, tacos and flatbreads, as a dip for nachos or grilled veggies, accompanying a warm rice pilaf, and of course in many other recipes for warm and cold dips, cakes, muffins, cookies, bagels, parfaits, and soups. It is a superior substitute for sour cream in many of your favorite recipes.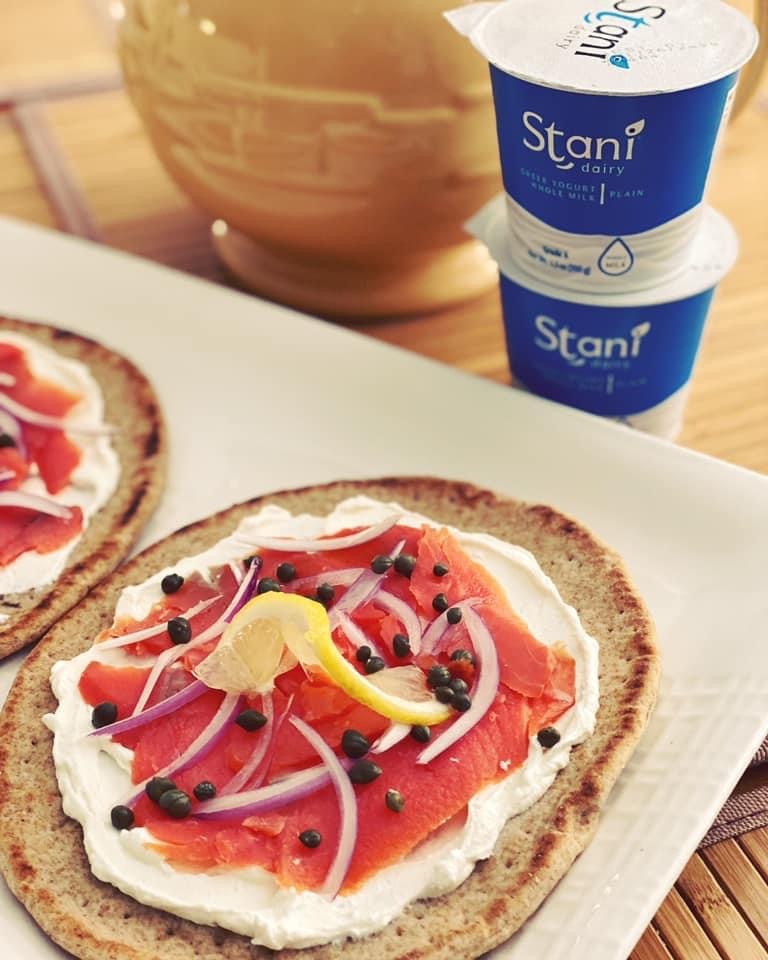 Are you craving a savory treat?
Toast a whole wheat flatbread or pita, spread with our thick, creamy Stani whole milk plain yogurt and top with wild sockeye smoked salmon, sliced red onion, lemon and capers!!
Grill your favorite veggies and serve with Stani whole milk plain yogurt. You can also serve with a tzatziki sauce made with Stani plain yogurt. Just combine 2 cups Stani plain yogurt, 1 peeled, shredded and drained English cucumber, 1 clove garlic chopped fine, 1 tablespoon chopped fresh dill, 2 teaspoons fresh lemon juice, 2 tablespoons olive oil, and salt and pepper to taste. Enjoy!