Our Mission and Passion
To Make
True

Greek Yogurt
From Greece to America: A Yogurt Story
Our story begins on a small family-owned farm in the town of Kalloni on the island of Lesvos, Greece.
From the age of three, Ignatios Vasilellis, Stani's founder, took an interest in traditional Greek yogurt production methods. Ignatios eagerly absorbed the knowledge and skills passed down from his family, using time-proven techniques and practices to craft America's only true Greek yogurt.
How We Got Here
At age three, Ignatios was growing up on his family-owned farm on the Greek island of Lesvos, where his handcrafted Greek yogurt story began.
At age 15, Ignatios enrolled at the Galaktokomika College of Ioannina, the only college for dairy producers in both Greece and the easternmost peninsula of Europe's three great southern peninsulas, the Balkans.
Ignatios developed his traditional Greek yogurt, rice pudding, and cheese business, Eugeuston, meaning "Delicious" in Greek. His Eugeuston products quickly became popular on the island of Lesvos and in other areas of Greece.
Ignatios arrived in the United States ready to make his dream of expanding and offering true Greek products to the American market a reality.
Ignatios founded Stani Dairy to bring his dream of crafting true Greek yogurt to life. Stani, which means "barnyard" or "sheepfold", is a tribute to Stani's traditional Greek values and serves as an acknowledgment to Ignatios' family farm in Lesvos, where his love for Greek yogurt began.
Stani dairy is continuing to make traditional artisan strained true Greek yogurt and is growing its availability in stores in the Northeast.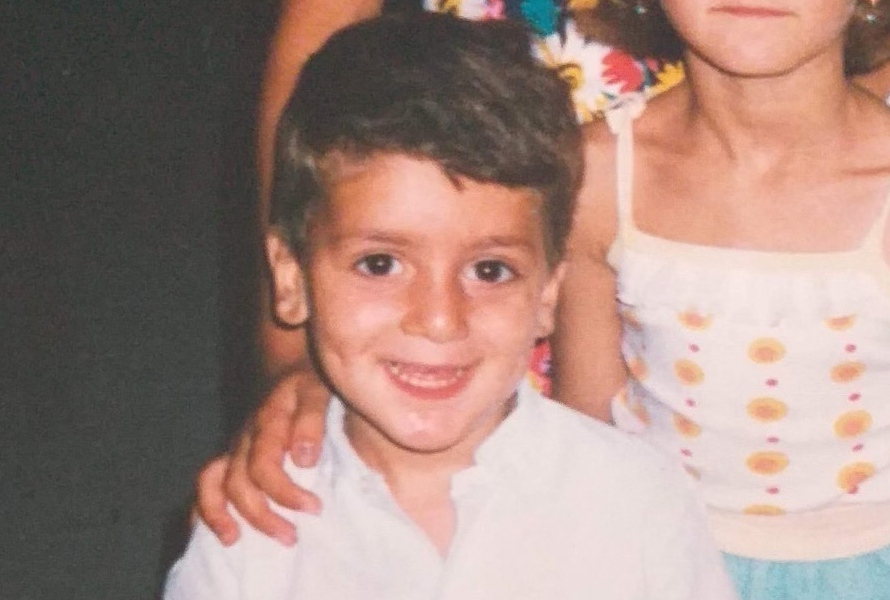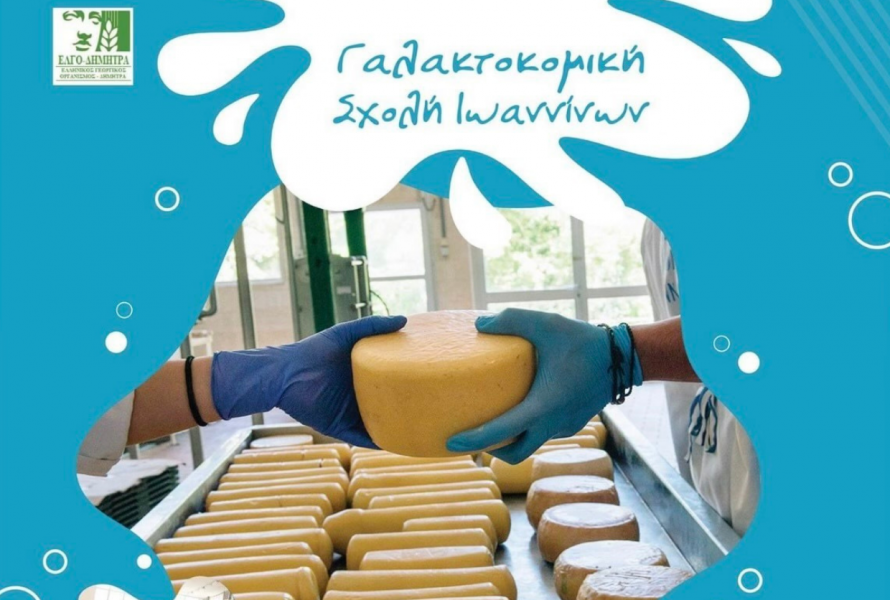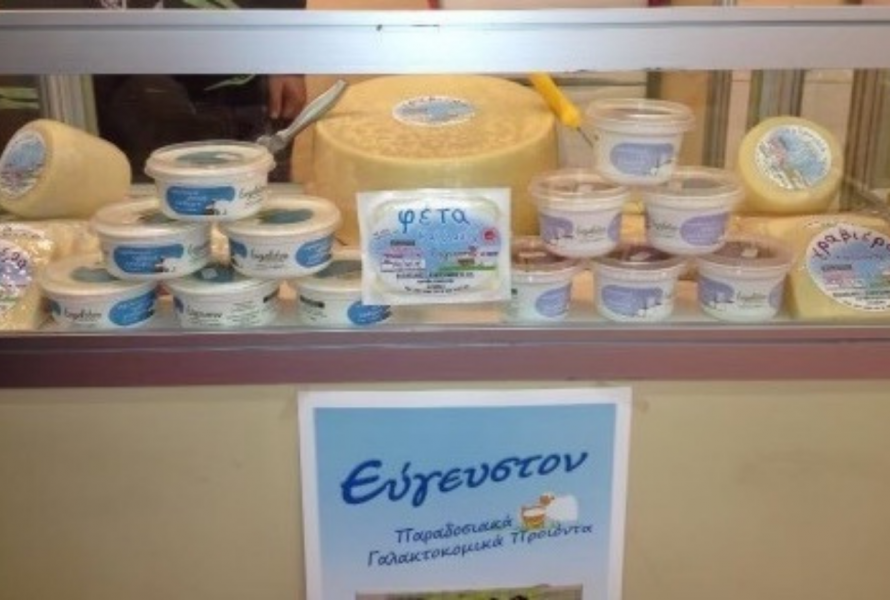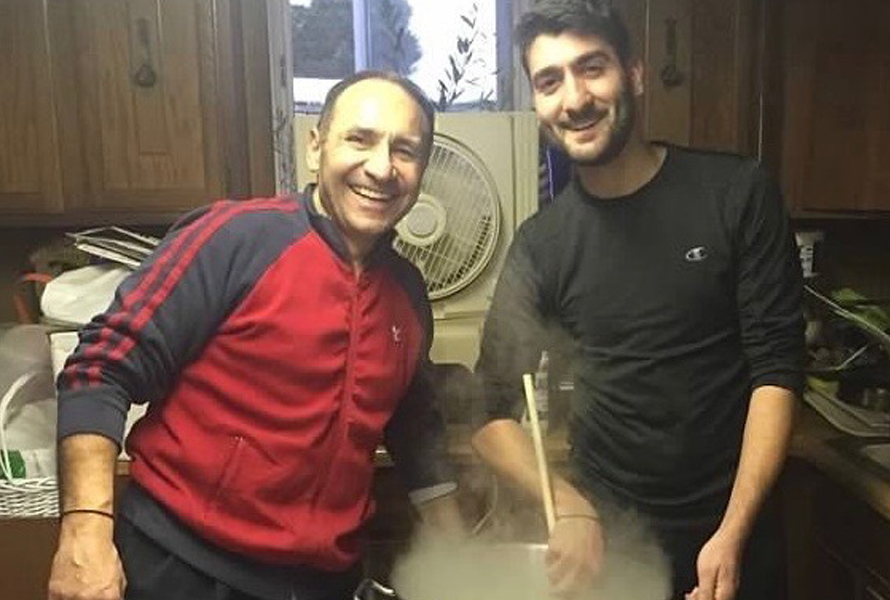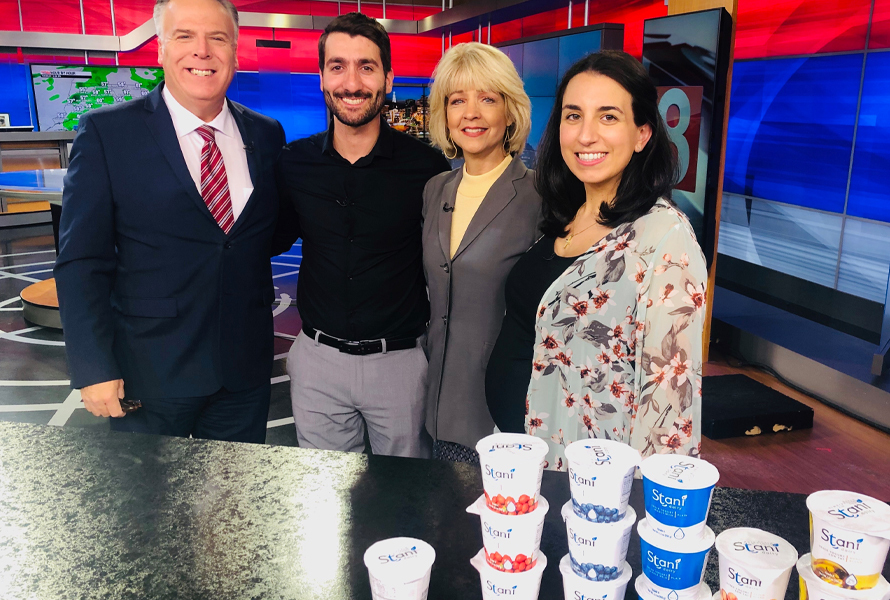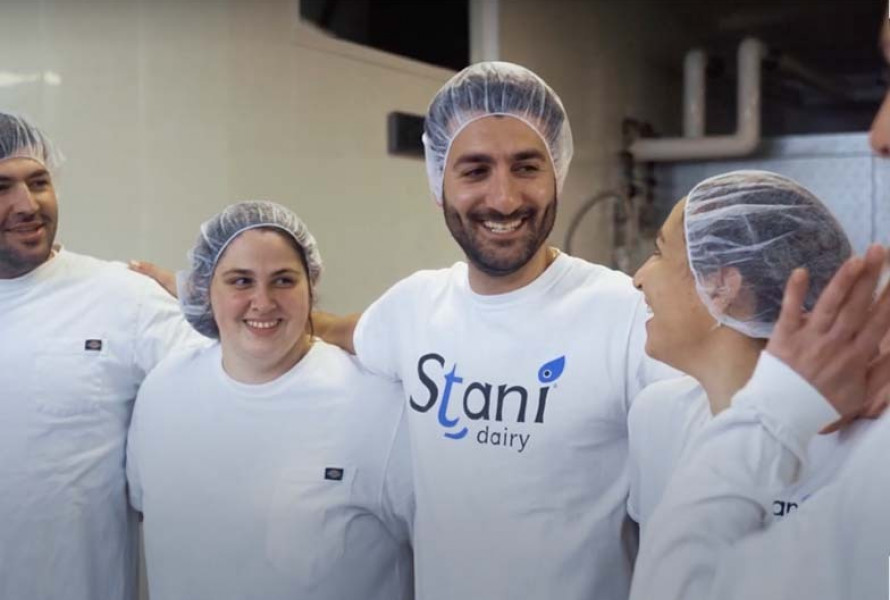 Stani's Values
Authentic
Through generations of artisans, we have carefully crafted our true Greek yogurt recipes and process using traditional practices from our home, the Greek island of Lesvos.
Healthy
We make the finest strained Greek yogurt naturally and without additives. Our yogurt is rich in probiotics and protein to promote a healthy body and lifestyle.
Natural
Stani is made of all natural ingredients and does not have preservatives. It is the highest-quality true Greek yogurt, both nourishing and tasty.
Process
We make every small batch with local farm fresh milk and probiotic cultures. Using a traditional Greek method we brought over from our island, we incubate active milk cultures and strain the yogurt overnight in curd bags to remove whey, which is the water naturally found in milk. This process creates a thicker, creamier yogurt that is protein-rich and flavorful, ready for you to enjoy.
Quality
We only use natural ingredients and flavors to make the highest quality, wholesome yogurts. No artificial ingredients or preservatives. Just healthy and tasty true Greek yogurt in every spoonful.
Eco-Friendly
Our unique cardboard-plastic combination single serving cups are eco-friendly — we made them that way. You can easily detach the cardboard wrap from the plastic cup and dispose of them separately.
Support
As a family-owned business from a small Greek island community, we continue to support our local organizations here in the United States in an effort to encourage growth and prosperity within our community.
Team
Our team means everything to us. Stani's artisan strained process takes detailed training, precision, and time to make each small batch the highest quality true Greek yogurt. We respect this in each other and strive together as a family on a distinct mission to bring a true Greek yogurt experience to our customers.
Communication
We always communicate clearly and honestly with our customers so that they can make informative choices with respect to their nutrition and favorite Stani yogurt flavors.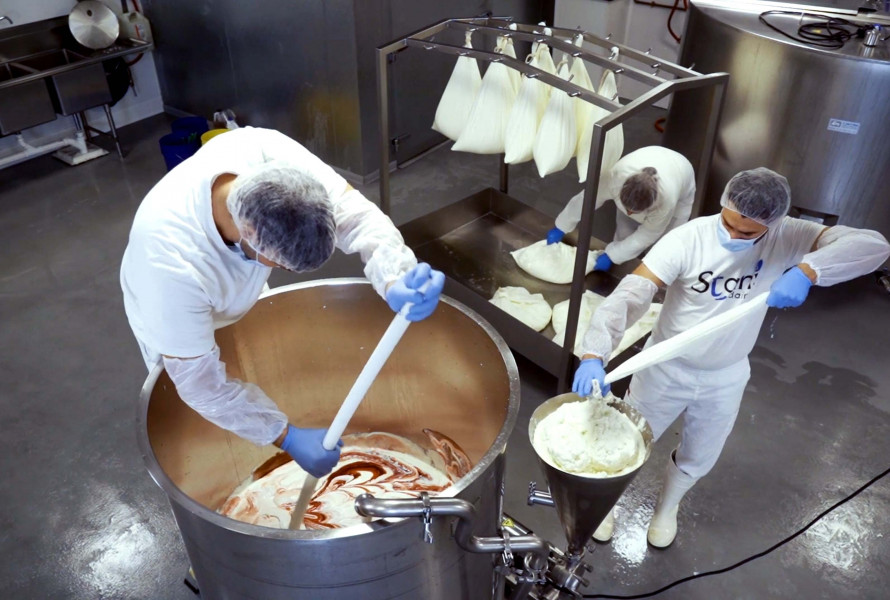 Traditional Artisan Strained
Authentic Greek Yogurt
What does "traditional artisan strained" mean? It is a process that takes time and thoughtfulness. To us, it is the only way to create true Greek yogurt that is remarkably smooth with superior texture and flavor.