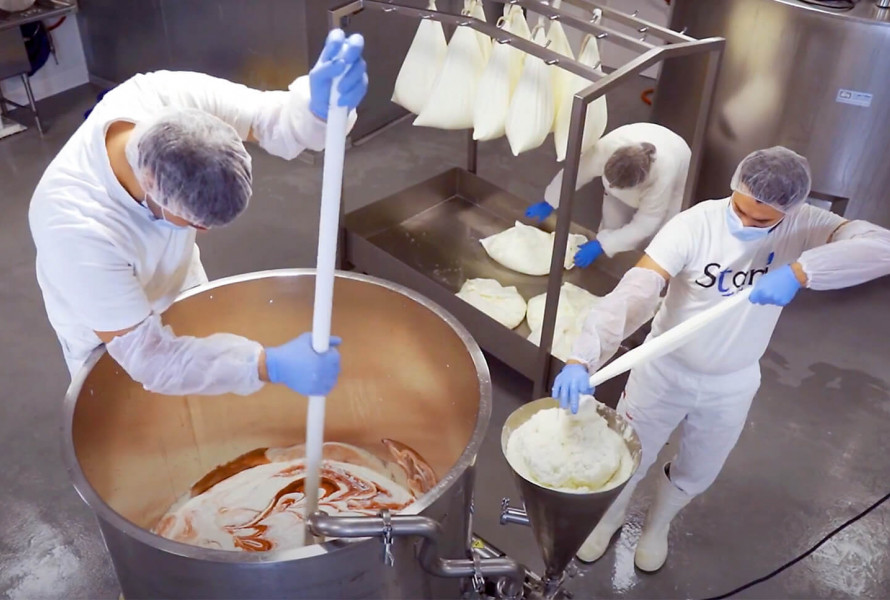 A Typical Day at Stani!
June 1, 2022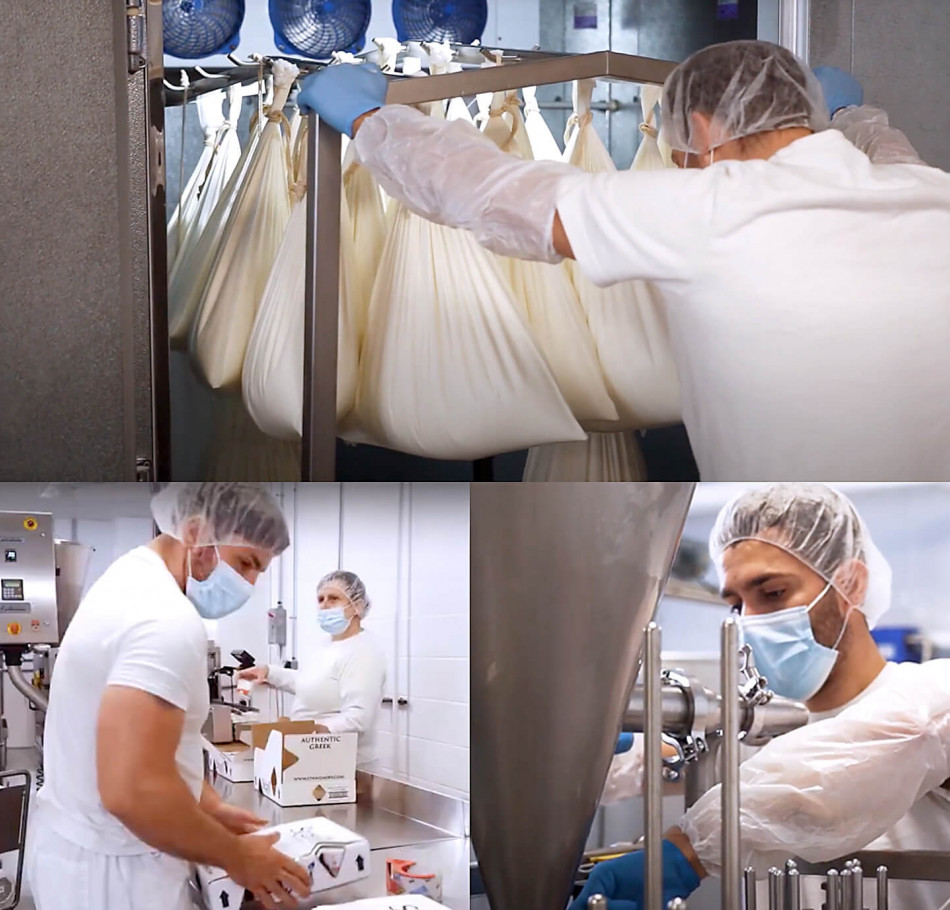 We are so thankful for the Stani team - whether in production, in the office, or on the road selling and delivering. It takes a lot of hard work and compassion!
It all begins with day to day production of our artisan strained Greek yogurt and good manufacturing practices, otherwise known as "GMP's". GMP's is the technical term but we always strive for great not just good practices.
The day always begins with the team changing into the white apparel – top, pants, boots, hairnet, beard guard, and face mask. Then into production we go where gloves and sleeves are worn after washing and sanitizing hands. Washing, sanitizing and changing gloves happen multiple times during the day to ensure cleanliness and no contamination. You will never look at cleaning the same after working in a food production facility. We laugh about continuously maintaining the same mindset even when at home.
Next the team prepares for the day's packaging. All equipment parts and surfaces are cleaned and sanitized in preparation for the assembly of the packaging machine and connection to mixing tanks and pumps. Packaging materials are brought into the production area. Others are removing the whey that has accumulated overnight from the straining of yogurt and placing in tanks to be transported later to the local dairy farm for animal feed. Yes, the local animals get to enjoy protein rich snacks too!
Back to packaging – the yogurt has been straining in curd bags in the coolers since the previous day. The yogurt naturally strains without the use of machines; hence the reason Stani is so indulgent and creamy! The yogurt is emptied from the bags into the mixing tank. If we are making blended yogurt, the fruit or honey is mixed into the yogurt at this point. Then, the team packages serving size cups or food service buckets of our yummy Stani yogurt! Once done, all equipment is disassembled and parts and surfaces are cleaned and stored for the next day.
Simultaneously, preparation is made to make more yogurt for the next day's production. The vats and parts are cleaned and sanitized. Milk is pumped into the vats, milk is repasteurized and cultures are later added. The yogurt essentially has to cook for several hours before it is placed in the curd bags to strain overnight. And of course, back to the usual routine of cleaning and sanitizing parts, vats, carts and surfaces…
Remember the theme, clean, clean and sanitize again! The day ends with a cleaning of the surfaces and floors, only to start the process all over again in the morning.